Applying to university in the US? The standardised tests are a crucial part of the application process. Almost every college requires applicants to submit either ACT or SAT scores. Some colleges, such as NYU and the University of Chicago are adopting more flexible testing requirements, but generally, these tests are a necessary part of the process of applying to university in America. To those outsides of the US, these tests can seem baffling and confusing – what does it mean to get 1400 in the SAT, for instance? This article will set out everything you need to know about the SAT.
What is the difference between the ACT and the SAT?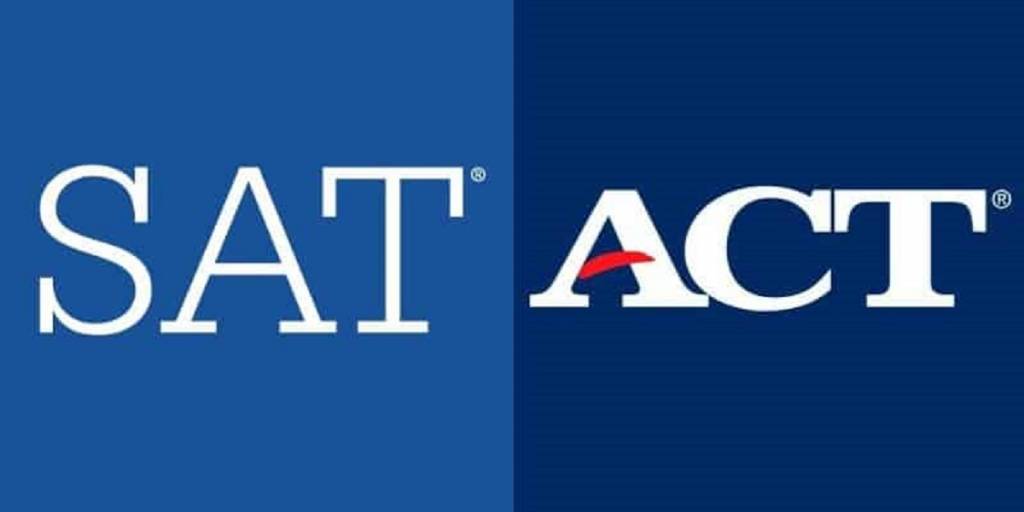 The ACT and the SAT are both forms of standardised test typically required for admission into the university. Though the SAT is the older of the two, today there is no difference in how universities perceive the exams. Though the tests share many similarities, there are key differences – the ACT has a science portion, for instance. Most students find they naturally prefer one test over the other, so take one of the many practice tests early on to figure out which suits you. Another key difference between the tests is what they are scored out of, in this article we will focus on the SAT.
How is the SAT scored?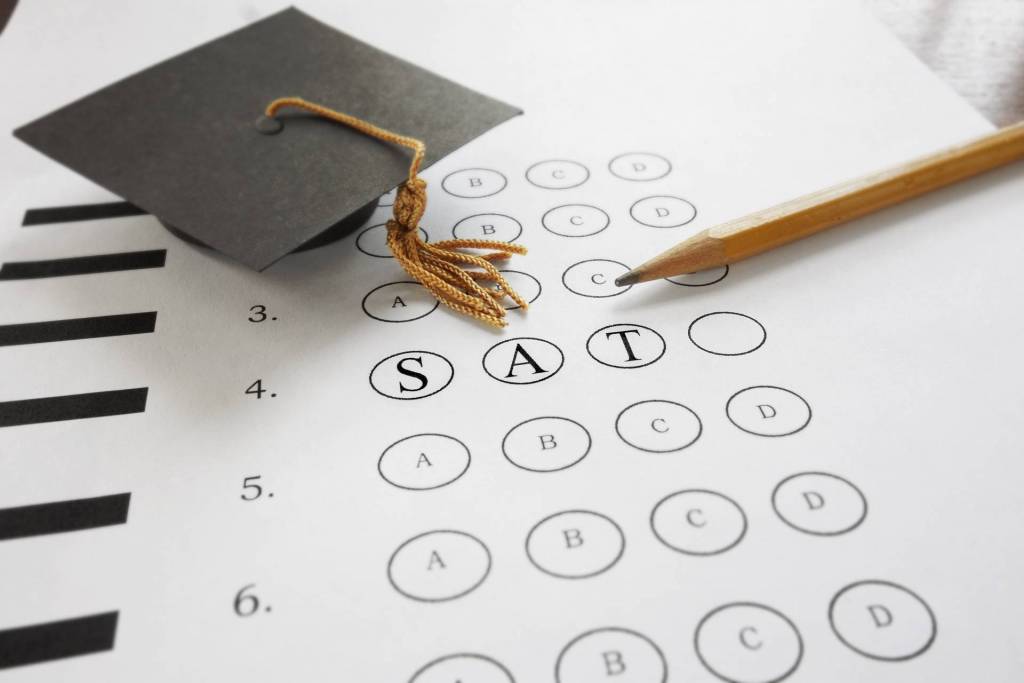 The SAT is scored out of 1600. There are two parts, Math and Evidence-Based Reading and Writing (EBRW). Each part has a score range of 200-800 and your overall score is simply these added together. You also have the option to take the SAT with Essay, which we would encourage you to do. You are given three scores for the essay, one for each of Reading, Analysis and Writing (RAW). For each of these, your mark will be between 2 and 8.
What is a good SAT score?
You probably understand how different an A is from a C, but not what makes a score of 1250 different from a score of 1370 or a score of 1450. The first thing to know is that your SAT score out of 1600 corresponds to a percentile ranking. As such, you are able to see how you compare to other test takers. In 2018, for instance, the mean composite score was 1068. If you scored higher than in 1068, you were, therefore, better than 50% of applicants – above average. Have a look in the table below to see the percentiles for the 2018 composite scores so you can see how scores are distributed.
| | |
| --- | --- |
| SAT Composite Score (out of 1600) | Percentile |
| 1600 | 99+ |
| 1550 | 99+ |
| 1500 | 99 |
| 1450 | 97 |
| 1400 | 94 |
| 1350 | 91 |
| 1300 | 87 |
| 1250 | 81 |
| 1200 | 74 |
| 1150 | 67 |
| 1100 | 58 |
| 1050 | 49 |
| 1000 | 39 |
| 950 | 31 |
| 900 | 23 |
| 850 | 15 |
| 800 | 10 |
| 750 | 5 |
| 700 | 2 |
| 650 | 1 |
| 600 and below | -1 |
So, you know that if you got a score of 1350 you are in the top 9% of test-takers. Similarly, if you got 1500+ you know you are in the top 1% of test-takers.
A good score is not objective
Whilst the SAT percentiles allow you to see your score in the context of all other test-takers, the most important thing about SAT scores is that a good score is one that makes you a competitive applicant for the schools you want to apply to. As such, to figure out what you should be aiming for, look at a site such as collegesimply.com which shows the average SAT scores for applicants to a college. Usefully, it also shows whether your test score makes a school a reach, competitive or a safety school.
Let's put that into practice: you have a score of 1490 – well done you, that puts you in the top 3% of test-takers. Now, let's look at what this score means for your chances of being admitted to a few universities.
Princeton University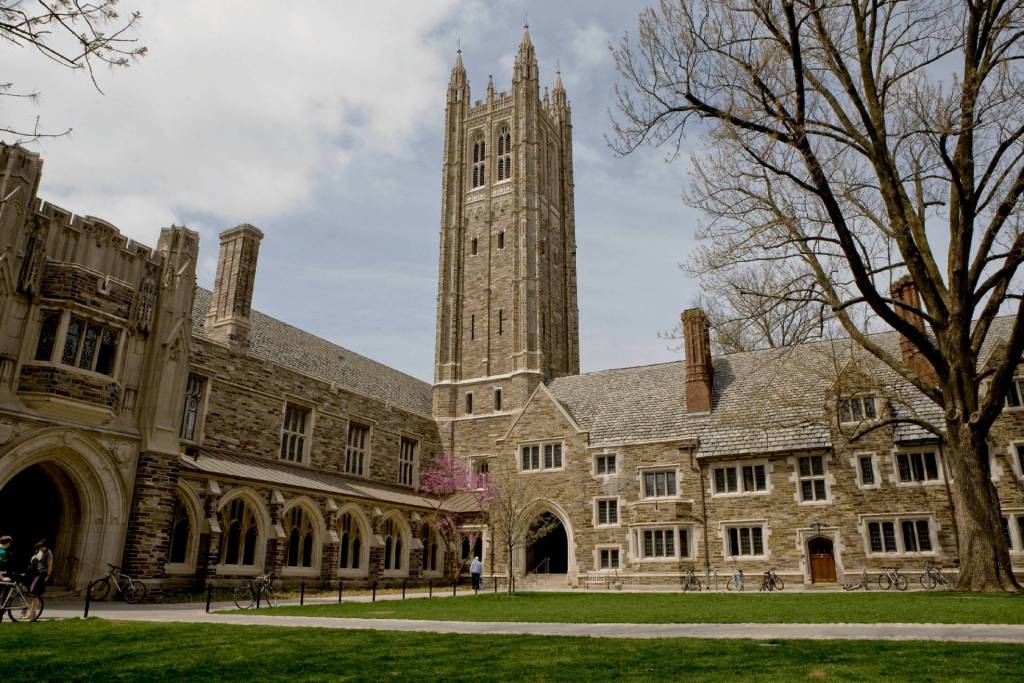 The 25th percentile score for Princeton students is 1480 and the 75th percentile score is 1580. That means that whilst your score of 1490 does make Princeton a possibility, you are on the lower end of their average scores.
Georgetown University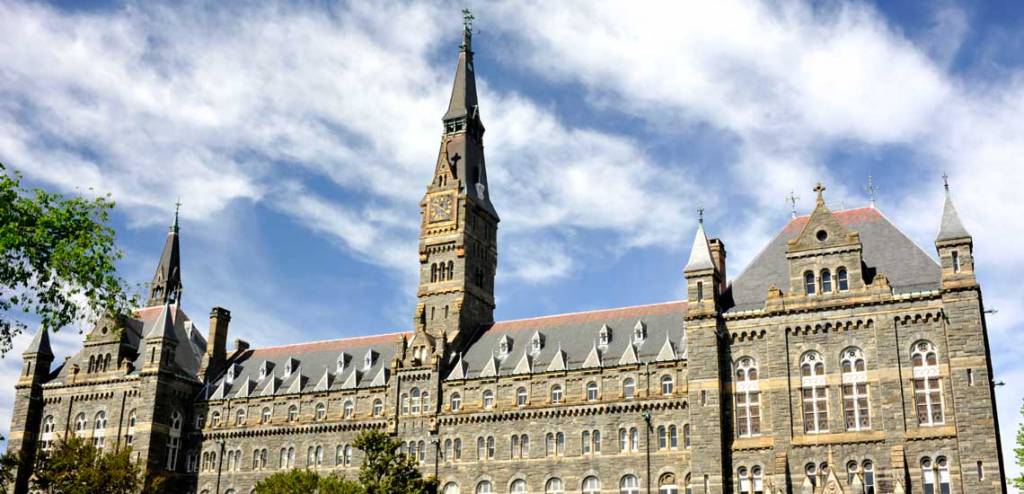 The 25th percentile score for successful applicants to Georgetown is 1410 and the 75th percentile score is 1540. Your score of 1490 places you firmly in this range making you a competitive candidate.
NYU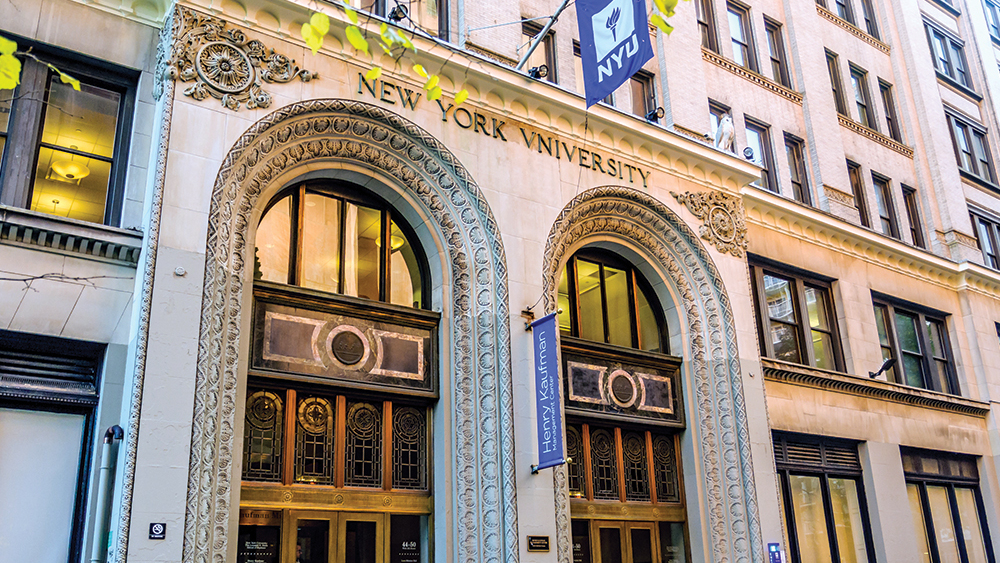 The 25th percentile score for successful NYU applicants is 1350 and the 75th percentile score is 1520. You are at the very top of this range.
This is just an example, but have a look for yourself to get an idea of what score is needed for your preferred universities.
Whilst US universities employ a holistic admissions process (that means that look at a number of factors) and do not set explicit cut-off points for SAT scores, your score is crucial in determining whether you have a realistic chance of getting into a particular college or not.
What are Score Choice and Superscoring?
Score choice – is when you can choose which scores to send to certain institutions. If you took the test multiple times – and one was worse than the rest you can choose not to send that score. Note that not all universities allow for score choice.
Superscoring is when you take your best Math score from one test and your best EBRW score from another test to create a higher composite score than what you earned on an individual test sitting. For example, you took the SAT in October and got 760 in the Math section and 620 in EBRW. You retook the SAT in November and got 700 in the Math section and 700 in EBRW. Some colleges allow you to superscore which means your overall SAT score could go from 1400 to 1460.
How often can you take the SAT?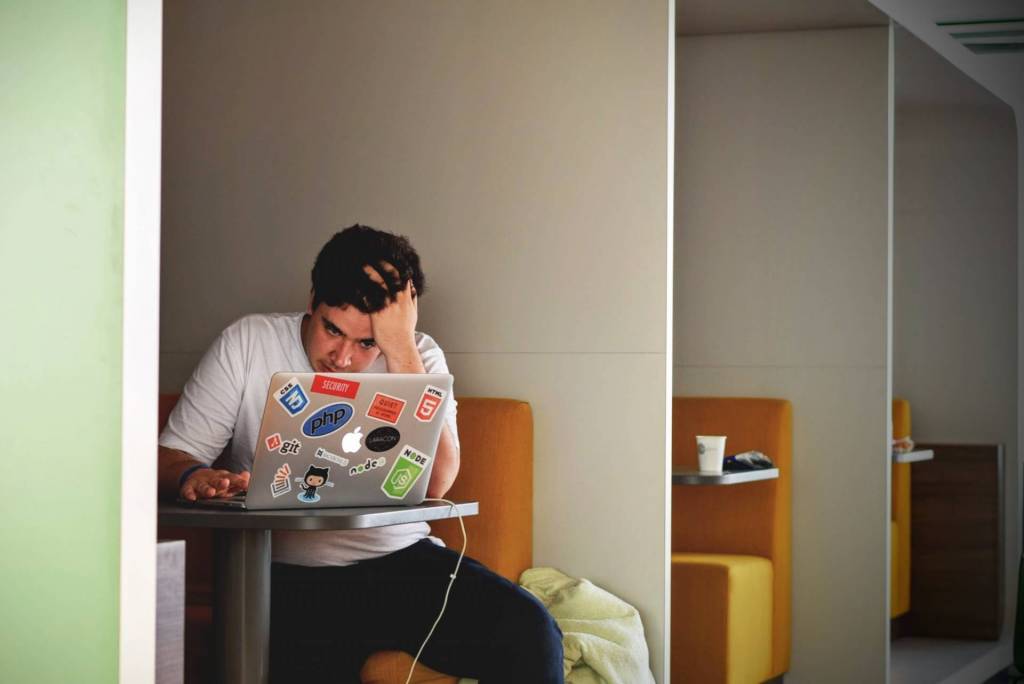 There is no limit on how many times you can take the SAT you are just limited by how many available dates there are. It is common for people to take the SAT more than once, but ideally, you do not want to take the SAT too many times. Usually, the latest SAT date you can take is the October before you apply – try to have a score you are happy with before then as otherwise, it can be very stressful!
What are the SAT Subject Tests?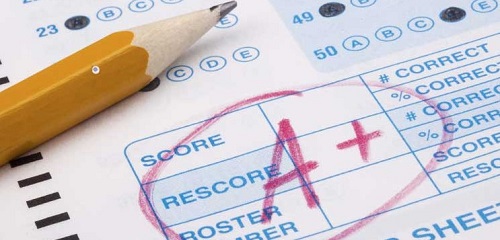 In your college research, you may have also heard about or read about the SAT II or SAT Subject Tests. If you applying to particularly competitive colleges (think Ivy league level and similar) it is heavily recommended, and sometimes required, that you submit SAT Subject Test Scores in addition to your ACT or SAT scores. There are 20 Subject Tests for you to choose from, and colleges often ask for two or three subject tests results. Selective institutions expect to see scores in the 700s or higher, and usually in the upper half of the 700s. However, the hat is a 'good' score for an SAT subject test really varies by subject. There are some subjects with much higher average scores than others. For instance, the mean score for Korean with listening is 761 out of 800. In comparison, many other subjects such as French, US History and Ecological Biology have mean scores between 610 and 640. So have a look at the percentile ranges for scores before you choose which test to take along with thinking about which subjects you think you would excel at.  
Hopefully, you know all there is to know about what the SAT. Now, you just need to take it! You can find more information about applying to university in the US on our website, Twitter, Facebook, YouTube and Instagram pages.