GCSEs are your initial stepping stones into higher education, and making a choice regarding your GCSE options doesn't always come easily. You need to consider your personal interests, the subjects you enjoy and any thoughts you've had towards your future career preferences. Luckily, choosing your GCSE options is much easier than A-Levels as you are still required to have a core set of compulsory subjects, in addition to your preferred subjects chosen from the given categories. Your GCSE choices will still contribute to the subjects you might choose to take at A-Level, so it's important to keep this in mind.
Why Do I Need to Choose?
GCSEs last a full two years and require a high workload, so it's important to choose subjects that you have an interest in to provide a positive environment for learning. The decisions you make for your GCSEs will reflect your choices made at A-Level and are a good indicator to confirm if a subject is going to suit your learning style and interests. For certain career paths, specific GCSEs will be required to qualify for A-Level study; if you have a particular career in mind, consider researching your best educational route to ensure maximum knowledge.
Universities vary in their requirements, so if you get halfway through your GCSEs and decide on a different career path, don't panic. Research your options for your preferred A-Level and undergraduate degree route and check requirements at each institution – you may find an opportunity that allows learning a particular subject from foundation level.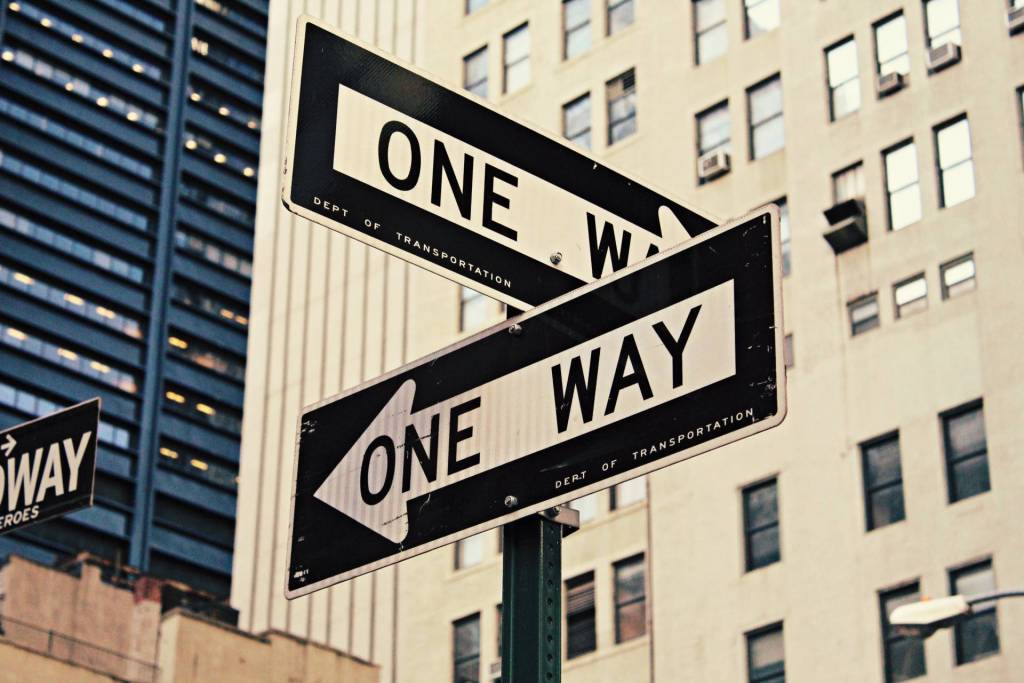 Things to Consider
Choosing which GCSEs to study isn't just a case of picking subjects to study from a handful of different categories. Instead, it should be a careful consideration of the following points:
What subjects do you enjoy – not for the class and not for the teacher but for the content of the subject itself? You might enjoy Art because the teacher allows you to sit with your headphones in, but do you enjoy learning the technical skill behind sketching, painting and designing? Music might seem fun when you're trying out different instruments, but are you keen to learn about music theory or does the thought of practising scales lose your attention?

Do you have a preference for exams over coursework or vice versa? GCSEs vary in their qualification requirements; one subject may split the assessment into a 50% coursework, 50% exam divide, while another may be assessed 100% on examination. Some students do not test well but instead, are able to produce quality coursework and this might reflect heavily on that student's choices. Consider your own strengths and weaknesses in regard to both coursework and exams – are you good at recalling knowledge and applying it in different ways? Or do you prefer to work with an overall deadline but without a strict time limit?

How do your potential choices fit together? Whilst the idea of GCSEs is to provide a strong base of general knowledge, consider how your potential choices work together. You might enjoy studying Geography, German and Music but you might struggle to find a career route that incorporates all three. If you get stuck when deciding what classes would complement each other, consider the assessment requirements. Taking on all exam or all coursework assessed subjects could leave you stressed or overburdened, and it would be good to keep yourself balanced.

Consider your career choices – if you are still struggling to find a set of GCSEs that work well together, think about your career preferences and work backwards. Look at the type of degree that the career expects or would be looking for in job applications, find out which A-Levels support that degree and finally, choose the GCSEs that give you a good start for these particular A-Levels.
Core Subjects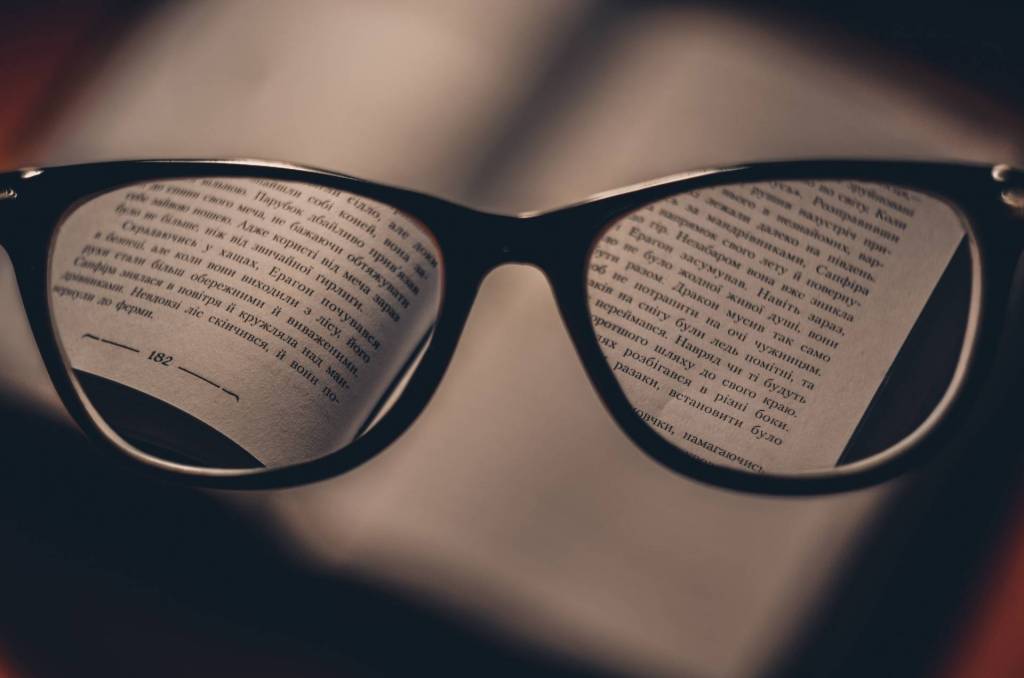 Certain subjects will make up the core of your GCSE schedule. These are compulsory subjects and all students across the country must study them. Some specialist schools may include their own compulsory subjects, for instance, a modern language in a language college or a design GCSE for technical schools.
For this example, we are going to use the core subjects offered under the AQA exam board in a language college in West Sussex for descriptive purposes:
English Language & English Literature – At Key Stage 4, GCSE level, all students must study both English Language and English Literature and the syllabus requirements include reading, writing, listening and speaking. Students are expected to be able to read and respond to a range of different texts, from short stories and articles to full-length novels and pre 19th-century transcripts. This could include discussing prevalent themes, comparing materials, analysing language and understanding texts.
Assessment: Both English Language and English Literature are assessed with two exam papers (four in total). Students will be assessed on their ability to understand given texts, their writing ability and the quality of their answers.
Mathematics – Maths is an important subject at GCSE level and many employers will require a pass in GCSE Maths before they even consider an applicant. Most Maths GCSEs cover four areas of study – algebra & trigonometry, space & measures, number & shape, and teaching students how and when to use maths in daily life.
Assessment: Maths GCSE is assessed with three exam papers; one is non-calculator while the remaining two are calculator-allowed papers. Emphasis is applied to students detailing their working out and justifying their answer choices.
Science – At GCSE level, Science is the pathway to a huge variety of higher education courses, whether you choose vocational routes in Health and Social Care or Sports Science or are keen on a career route in Forensics, Medicine, Engineering or Veterinary Medicine. There are two options for GCSE Science – a Combined Science double award which most students will study and the Triple Science route which incorporates separate lessons in Physics, Chemistry and Biology and is available for the highest performing students in Key Stage 3.
Assessment: For the Combined Science GCSE there are three papers split across the three subject areas, biology, chemistry and physics, with each topic covering a third of the available marks.
Modern Foreign Language – While learning a second (or third) language is advantageous when applying to universities and jobs beyond that, not every high school or college will have a modern foreign language as a compulsory option. The MFL GCSE incorporates learning the day-to-day conversational language and includes skills in listening, speaking, reading and writing.
Assessment: Students will take exams in each of the learned skill areas – writing, reading, speaking and listening – and each exam is worth 25% of the final grade.
Religious Studies – Offered as a core course, rather than a full GCSE, Religious Studies is an insight into different cultures around the world and typically focuses study on two distinctly different religions. Students are taught with the ambition to form their own thoughts, opinions and values towards religious beliefs and develop skills in critical and analytical thinking and research ability.
Assessment: At the end of the course, students will sit on one written examination paper.
Optional Subjects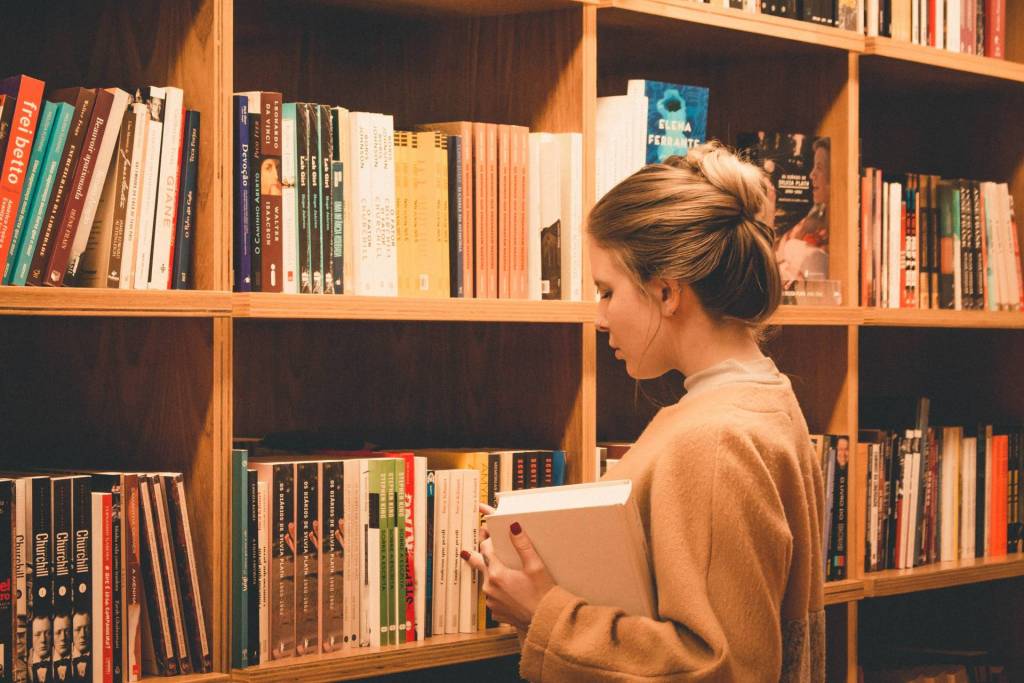 Students have a choice of non-compulsory subjects to study at GCSE level, allowing the freedom to explore certain subjects in greater detail. It's recommended that students choose subjects from different topic areas (humanities, art and creative media, for example) as this provides a broad scope of knowledge and increases the opportunities that are available for higher education.
Here are some of the most commonly available non-compulsory subjects, although this is not a comprehensive list and your school may have additional or slightly varied options and assessments.
Languages – Typically, modern foreign language options include German, French, Spanish and Italian, although other schools may offer opportunities to study alternative languages including Portuguese, Japanese, Mandarin, Latin, Arabic and Russian.
Assessment: As with the compulsory modern foreign language course, students sit an exam in each of the learned skill areas – reading, writing, speaking and listening – and each assessment is worth a quarter of the final grade.
Arts – Non-compulsory arts subjects are a favourite amongst creative-minded students and incorporate Art, Drama and Music. However, students should be aware that stricter discipline is required for these subjects as assessment relies on personal portfolios in addition to an externally set assignment.
Art – Creative students will lean towards studying Art at GCSE level in order to develop their creativity, imagination and visual skills through the exploration of different methods, materials and influences. In order to qualify for the Art A-Level, students must study Art at GCSE level and most schools will require students to buy extra materials for class, for example, sketchbooks and optional art supplies.
Assessment: The majority (60%) of the GCSE is marked on the personal portfolio built up over the two years, alongside a final exam (40%) with an externally set theme.
Music – A Music GCSE allows students to explore different genres and cultures of music, develop their skills and abilities and obtain a greater understanding of music in general while getting an opportunity to play music both alone and in peer groups. Students should expect to study a range of different genres, including classical music, popular music and world music.
Assessment: The GCSE is assessed in three parts – 30% performance including solo and group, 30% across two compositions and a final listening and appraising exam counting for 40%.
Drama – Another strong GCSE, Drama sees students exploring a set text to gain a greater understanding of the characters, their development and plots, themes and design elements. Students can explore elements of technical theatre and production work in addition to stage work and will all be required to perform an original piece of theatre during their GCSE.
Assessment: Students taking Drama will be assessed in three areas – 40% devised performance including both a written process and performance, 20% scripted work and 40% written exam.
Humanities – The exploration of human society and culture, humanities subjects include History and Geography and choosing to study humanity at GCSE offers students the opportunity to pursue a similar subject at A-Level. These subjects are relevant for several career pathways including Agriculture, Environment Science, Politics and Journalism.
Geography – At GCSE, Geography sees students studying and discussing a range of topics encompassing human and environmental issues that are affecting the world currently, throughout history and potential future global geographical issues. Geography is often considered a facilitating subject for prestigious and high ranking universities.
Assessment: The Geography GCSE is assessed in three parts. Components 1 and 2 are both worth 37.5% of the final grade while component three is 25%.
History – Students choosing to study History at GCSE not only explore historic events, important people and how past decisions have shaped the future world, but they also have an excellent base subject for pursuing A-Levels in History, Psychology, Economics and Politics. The GCSE course topics tend to change regularly, so check with the school what periods and locations will be explored during the two-year study.
Assessment: The History GCSE is assessed under three exam papers sat at the end of Year 11.
Physical Education – Students with a keen interest in physical activities, games and sport will be interested in Physical Education GCSEs that often include the P.E GCSE and depending on the school, Dance.
P.E (Full) – Students with a passion and interest in sports will do well studying a P.E GCSE, although they should be aware that the GCSE leans towards classroom learning rather than solely practical work. Students will be expected to play sport outside the school for local clubs or teams or be a part of a school sports team.
Assessment: Students will sit two exam papers at the end of Year 11 accounting for 60% of the final grade. The remainder is split into 10% written coursework and 30% practical assessment.
Dance – A GCSE that requires a lot of focus and dedication, students choosing to study Dance will be required to learn both the theory and practical aspects of dance while developing a deeper understanding of choreography.
Assessment: There are two components to the Dance GCSE. Component one accounts for 60% of the final mark and covers performance including solo, trio and choreography. Component two is 40% of the final mark and is a Dance Appreciation written exam.
Business & Computing – Ideal for budding entrepreneurs and those interested in all things digital, business and computer studies open a wealth of possibilities for students.
Business Studies – An excellent introduction to the world of business, the Business Studies GCSE allows students to develop their skills in communication, problem-solving, decision-making and the management of information. There are two main themes explored during the GCSE. In the first year, students concentrate on an "Introduction to Small Business" theme followed by "Building a Business" during their second year.
Assessment: Each theme is assessed with a 90-mark paper at the end of Year 11 and each paper accounts for 50% of the final grade. The exam papers consist of multiple-choice, calculation, extended answer and short written answer questions.
Computer Science – A GCSE that allows students to explore the inner workings of a computer, how they function for day to day use and how to write programming for a computer, this course is ideal for those looking to enter IT-related fields. Students taking Computer Science at GCSE have the advantage of starting earlier than those who only pick it up at A-Level or beyond.
Assessment: The Computer Science GCSE is assessed in three parts – two written exams covering Computer Systems, for 40%, and Computational Thinking, Algorithms and Programming, for an additional 40%, as well as a practical programming project assessment accounting for 20%.
Creative Media/iMedia – Can be taken alongside the Computer Science GCSE (recommended) or studied solely. The Creative Media GCSE sees students exploring a range of digital media, from creating digital graphics to web design and exploring elements of animation and video. Rather than focusing on the creation, the Creative Media GCSE will also encourage students to understand and carry out the process of a professional project from start to finish.
Assessment: The Creative Media GCSE is split into 75% controlled assessments throughout the two-year study and 25% final exam at the end of Year 11.
Design Technology – Students choosing to study Design Technology at GCSE explore both the generic designing and making principles, alongside a specialist area covering Graphic Products, Resistant Materials, Textiles, Electronics or Food Preparation and Nutrition. The exam, worth 50% of the final grade for Design Technology, covers topics including Core Technical principles, Specialism principles and Designing and Making principles. In addition to the final exam, students can expect the following from specialist areas:
Graphic Products – Students are encouraged to step into the role of a designer and must work creatively, exploring aspects of designing and making a product using a range of graphic, artistic and modelling techniques. On the course, areas of study include using traditional technical drawing methods to sketch or draw ideas, presenting and planning information including adding colour to technical sketches, development of lettering and images to market your product effectively, as well as using digital software to mock up your idea into a 3D prototype.
Assessment: To complete the GCSE, students will undertake a main 'design and make' task during the two-year study worth 50% of the final grade and sit a single exam paper worth 50% at the end of Year 11.
Resistant Materials – An excellent choice for creative students who enjoy working with their hands, the Resistant Materials GCSE covers a range of topics including designing and manufacturing prototype products from a variety of materials including plastic, wood and metal. Students will use shop tools including 3D printers, laser cutters and workshop tools that allow for shaping and forming materials.
Assessment: In addition to the single final exam paper worth 50%, students studying the Resistant Materials GCSE will undertake a 'design and make' task in class time which covers the remaining 50% of the grade.
Textile Technology – Students interested in the world of textile design and fashion will benefit from specialising in Textile Technology. This GCSE covers aspects of the fashion industry, including a study of how fashion is created for high street brands and offering students the opportunity to design and prototype their own designs using a range of manufacturer techniques and different material options.
Assessment: The Textile Technology assessment includes a single exam paper covering 50% of the final grade while the remaining 50% is made up of coursework completed over the two-year study.
Electronics – A practical class that explores the understanding and design of electrical and digital circuits, students undertaking the Electronics GCSE will learn to design, make and test circuits using a combination of prototype boards, stripboard, PCBs and Computer Aided Design (CAD).
Assessment: The Electronics GCSE is split into three components that do not include the standard Design Technology exam. Component one, Discovering Electronics, is assessed through an exam worth 40%. Component two, Application of Electronics, is another exam paper worth 40% and finally, component three is an extended system design and realisation task accounting for the final 20% of the overall grade.
Food Preparation and Nutrition – This is a course covering all aspects of food and food preparation including insights into how and where food is grown and produced, the science of food, understanding of recipe distribution and weighting and the history of cultural foods. Practical skills are an important part of the Food Preparation and Nutrition GCSE.
Assessment: The assessment for the Food Preparation and Nutrition GCSE is split into a written exam accounting for 50% of the final grade and two non-exam assessments, split into task one, Food Investigation for 15%, and task two, Food Preparation Assessment for 35%, making up the remaining 50% of the final grade. There is no base Design Technology exam alongside the two assessment sections.
Applied Learning
There are a handful of applied learning courses available that offer a more vocational approach to study and assessments are carried out through a portfolio of evidence, such as coursework or a controlled assessment, in addition to examinations. These subjects are designed to stimulate experiences that students may undertake in the workplace. Applied Learning subjects may vary from school to school, however, some of the most commonly found subjects include:
Business Studies (BTEC) – Ideal for students wishing to take an entrepreneurial journey once they leave education, the Business Studies BTEC course teaches students important skills related to the research, development and running of their own business. The Business Studies BTEC is often split into three components including Exploring Enterprises, Planning for and Running an Enterprise and Promotion and Financing an Enterprise.
Assessment: Business Studies at BTEC level is assessed through internally assessed portfolios for Components 1 and 2, and a supervised task lasting two hours for Component 3.
Health & Social Care – An excellent higher education choice for students looking to get into caring roles or professions, the Health & Social Care applied learning option sees students study two mandatory units and two optional units. The Health & Social Care option is perfect for students who wish to take responsibility for their own learning, with lesson time dedicated to independent research and development of personal portfolios. It is also a good stepping stone for the Level 3 Health & Social Care option at A-Level.
Assessment: Of the four units students are expected to study, one is set as an external exam, accounting for 25% of the final grade, while three are assessed internally by the teacher. A high level of writing and reading is expected of students choosing to study Health & Social Care.
Sport (BTEC) – For students interested in both the practical and scientific aspects of the sport, the Sports BTEC, a two-year vocational course, is the ideal pathway to several sports-related courses and careers. Students should be aware that the course is mostly classroom-based with only a few practical aspects, but offers an enjoyable challenge for the right student. Deadlines and independent working are key to excelling at the Sports BTEC course.
Assessment: The Sports BTEC course is split into several units and all but one are assessed by written assignments. The remaining unit is an externally sat exam.
Specialisation
Preferably, students choosing their GCSEs should select a range of subjects that offer a varied and interesting curriculum, however, some students will be keen to specialise in a certain curriculum area, such as Arts or Humanities. This is an option that the school can discuss in detail with the student who wishes to explore a specialism in order to best accommodate their learning.
Vocational Subjects
For students keen on developing both theoretical and practical skills in a certain subject directly related to a profession, vocational subjects offer an excellent educational pathway. Available vocational courses will depend on the school and specialisms available.
For this example, we will look at Construction.
Construction – This is a hands-on vocational course that sees students study units covering Health and Safety, Fixtures and Fittings, How to Cut, Lay and Fix Different Materials and Applying Finishing Materials. Vocational courses often have a limited number of classroom spaces to provide plenty of one-on-one time between the student and the teacher during the practical tasks.
Assessment: Each unit is assessed throughout the course and every unit must be successfully completed in order to gain the Construction award. Units are assessed by providing evidence portfolios.
Do My GCSEs Affect My University Choices?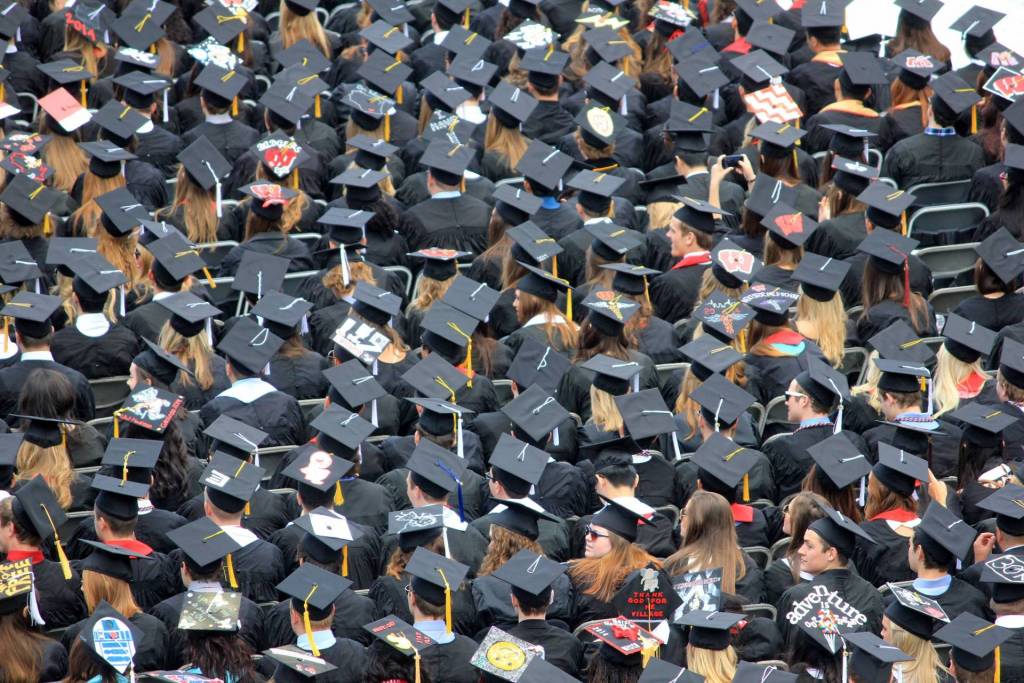 Specific University subjects require an A-Level understanding of certain topics, for example, Sciences for Medical or Chemistry degrees. Without these A-Levels, you may not qualify for specific undergraduate courses. As such, your GCSEs do affect your University choices as certain topics will be made unavailable without the correct awards. Therefore, it's important to consider your career progression or intended degree before choosing your GCSEs as it is advantageous to work backwards and pick up the GCSEs that will lead into the specific A-Levels that accommodate certain undergraduate subjects.
What Support is Available for Choosing My GCSEs?
For students choosing their GCSEs, the best support comes internally from teachers, careers advisors and parents. However, students should also spend time researching options by themselves for a greater understanding of the course assessments, requirements and available progressions. Additionally, your school should also offer a number of information evenings or careers talks for students to attend for advice or guidance on choosing their GCSEs and how they will affect your educational future.
If you are at a loss when it comes to choosing your GCSEs with no current career or degree in mind, consider making a pros and cons list for each of your available subjects and use this information to make informed choices regarding your options.
Remember, you shouldn't make decisions regarding your GCSEs based on teachers you like or don't like or what your friends or fellow students are choosing as this won't help you in the long run and you might find yourself studying subjects of no interest to you.
Your choice of GCSEs is exactly that – your choice – and shouldn't be influenced by anything other than your interests and intended future. Most importantly, you will be spending two years studying these topics so make sure to choose something you have a curiosity in or a subject that you have enjoyed in the past.
Before long, you'll be choosing your A-Level options so make the most of your last few years of education and good luck with your GCSE choices!