Selecting which A-Level subjects you want to study is one of the most difficult decisions you will have to make during your education career. Not only do your choices impact the last two years of your school life, but they also have a defining influence over what courses you can apply for at university.
Universities use A-Level subject choices (and grades) to assess applicants. The most prestigious universities like Oxford and Cambridge are extremely particular when it comes to this, which is why making a calculated decision and looking into the future is an essential part of deciding your A-Level subjects.
However, it's important to remember that it's normal to be unsure about which subjects to choose. Schools make it very clear that the decision can impact your entire life, which understandably puts you under a lot of pressure. Fortunately, there have been thousands of students before you in the exact same situation and most fall into one of four categories:
I know what university course I want to study
I know what field I want to enter but I haven't picked a university course yet
I'm unsure and I want to keep my options open
I like a couple of different subjects, but I don't know what I can do with them
Below, we will work through each of these categories, ensuring that you can feel confident in choosing your A-Level subjects no matter what stage of the process you are at.
I Know What University Course I Want to Study
The good news is, you've done the hardest part! Selecting a course is the most challenging aspect of the subject selection process – all you need to do now is research that course. Although core modules usually remain very similar, research is important because each university offers slightly different topics even on the same course.
Your primary focus should be to search for a course you love. You can find out more information on the modules included in each course through the university's website, then draft a shortlist of courses you like. Afterwards, find the top-ranked university on your shortlist and that will be your course of choice.
From here, you can see exactly what the requirements are to get on that particular course. Most courses require one or two specific A-Level subjects which will make up your primary A-Level study. Any other choices are up to you, but it's recommended to select complementary subjects that will assist your university application further or provide you with the knowledge to help your future studies.
An example of this is Computer Science, where courses usually require either Maths or Physics A-Levels. Taking both Maths and Physics would amplify your university application and selecting another science or technology-related subject to support these will only make your application better.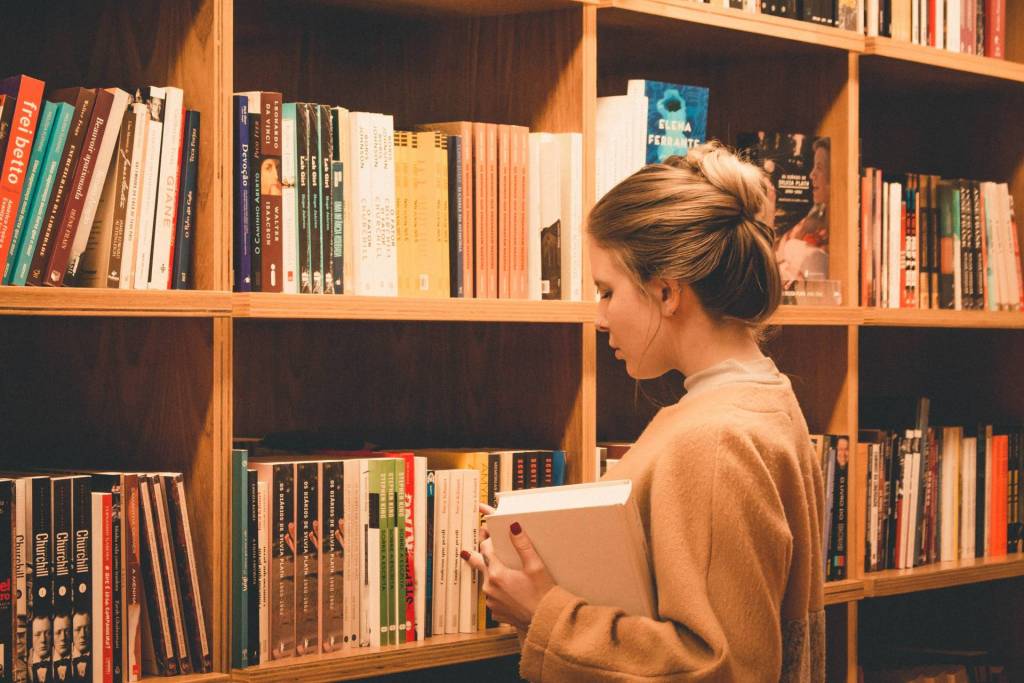 I Know What Field I Would Like to Enter but Haven't Picked a University Course Yet
This is a great stage because you know the industry you want to enter but still have the excitement of researching the specific role you'd like. The best way of doing this is by selecting a skill you enjoy, then exploring what positions utilise that skill in your chosen field.
For example, if you want to enter the field of Film and enjoy writing, then targeting a Script Writer's role would be a great choice. On the flipside, pursuing a Director or Camera Operator's position probably wouldn't be for you.
From this point, you can investigate the qualifications needed to achieve that position – usually a degree in one of many potential subjects. Continuing with our example, to become a Script Writer you would benefit from a degree in Creative Writing, Film Production, or potentially a specific Screenwriting course which some universities offer.
Armed with this new information, you can then begin to research the courses necessary to get this job role. Using the requirements for these courses, it's easy to select your first few A-Level subjects.
I'm Unsure and Want to Keep My Options Open
This is incredibly common and absolutely nothing to worry about. There are plenty of A-Level subjects you can choose with transferable skills that are useful in multiple industries. Take note, though – many university courses, especially at the more prestigious universities which receive many applications, will look at every A-Level you have and if only half of them are relevant, then your application will appear weaker.
Here is a list of subjects useful for the industries or university courses you could be applying for.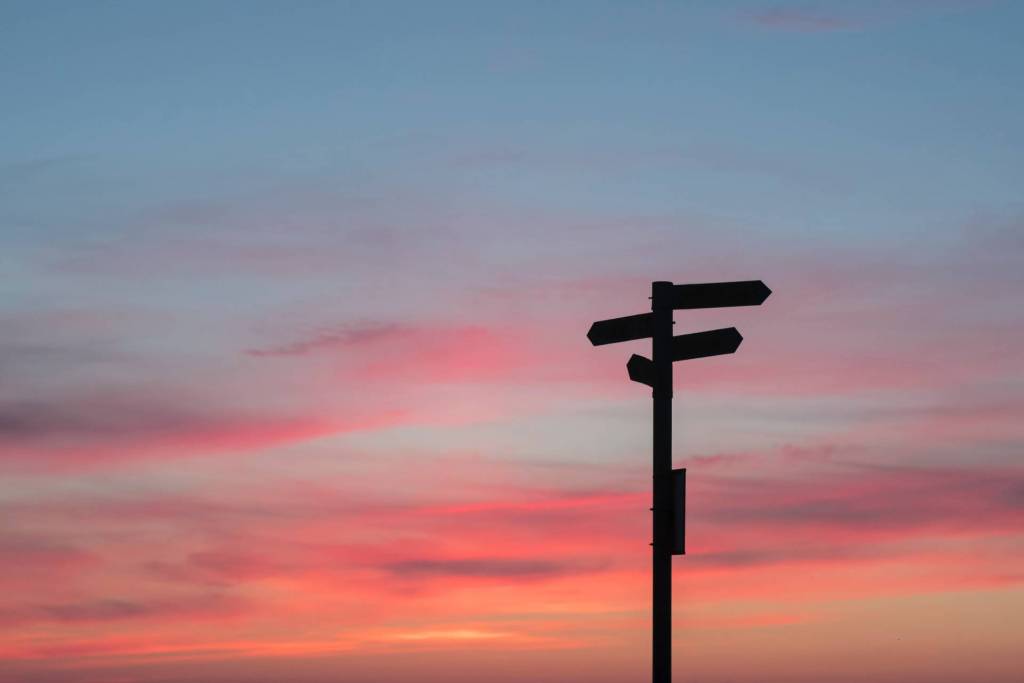 Maths/Further Maths
 An obvious choice, but having great maths skills is helpful in almost any job role. Furthermore, A-Level Maths is one of the more difficult subjects on offer, so excelling in it indicates a great work ethic and competent logical abilities – both extremely useful skills.
Physics
 Physics is the study of the universe's laws. It's broad, hypothetical, and can be difficult to understand. Not only does studying Physics help with almost any scientific position or application, but it indicates the ability to think about theoretical situations and make sense of them.
Chemistry
 Whilst Physics and Biology are two very different fields, Chemistry is the science that bridges the two. Along with Physics, Chemistry is at work everywhere we look and plays a role in all science subjects, making it both useful and versatile.
History
 History is more than just talking about the past, it's also the study of laying this information out in a coherent manner. History essays train you how to structure an argument, glean information from a text and analyse new material; skills that universities value but many people lack.
English Literature
 Similar to History, English Literature is all about comprehension and text analysis, both skills which can make a huge difference in all forms of work and study.
Modern Languages
 This one is self-explanatory. Not only do Modern Languages give you an edge on the job market and in university applications, but they show that you can understand and convert rules into behaviours. A useful skill in all areas of life.
If you're unsure of what to do in further education, selecting at least two subjects from here will leave you in good stead for whatever course or job you end up pursuing.
I Know What Subjects I Like, But I Don't Know What I Can Do with Them
If you're feeling this way, then the first thing to say is that it's important to study subjects you enjoy. You're going to spend the next two years with subjects dominating your entire school life and after that, you'll likely be going to university and studying elements of those subjects even more; therefore, you need to love them.
Before you progress to choosing A-Level subjects, you need to know what course or field you want to target at university and beyond. To help, we have put together some rough guidance for potential courses or career options based on the subjects you enjoy.
Maths/Science (Logical Subjects)
This section includes Biology, Chemistry, Physics and Maths. If you predominantly enjoy these logical science subjects, then you're in luck because they complement each other greatly and are some of the most versatile A-Level options available.
It's recommended that you take at least two because they often compound each other's learning. For example, Physics is largely dependent on Maths to function, making Maths and Physics a perfect combination because you will be developing similar skills.
It may be obvious, but these A-Level subjects are suited to a science-oriented course at university. Common choices include:
– Medicine (Biology and Chemistry)
– Veterinary Sciences (Biology and Chemistry)
– Mechanical/Electrical Engineering (Physics and Maths)
– Chemical Engineering (Chemistry and Maths)
– Computer Science (Physics and Maths)
If anything catches your eye, do some reading into the field and find out more. Then, find a course you like and select the A-Levels that are required for it. When it comes to logic subjects, the more you have the better, so don't be afraid to make all your subject choices Maths/Science based.
The Arts/Social Sciences (Essay Subjects)
This is an extremely broad field, including English Literature, History, Modern Languages, Classics, Geography, Art, Law, Psychology, Sociology, Music and many more. There are so many subjects in this section that it's impossible to give a definitive list of potential options; instead, it's best to pick a favourite topic amongst these subjects and research the career prospects associated with it. Find a job role you would like to pursue, decide on a course and pick the A-Level subjects needed to get onto that course.
Remember – research is always key to making an informed decision.
Specialised Subjects
There are a huge number of A-Level subjects offered by UK schools and it would be impossible to mention them all. Many of the more specialised subjects are great for highly specific careers or sectors, so if you are unsure what you want to study at university, you may gain more benefit from choosing broader subject areas instead.
The Most Important Thing
Whilst choosing A-Level subjects is a decision that impacts your future, it's incredibly important that you enjoy the subjects you select. Choosing a path filled with subjects that you hate will just make your A-Levels more difficult and unenjoyable. On top of this, there's a good chance that the course or job you are chasing won't be enjoyable either because it will utilise these same subjects you dislike.
Above all else, you should endeavour to choose the A-Levels that make you happy and offer the opportunity for you to get an enjoyable future job that leaves you satisfied and fulfilled.